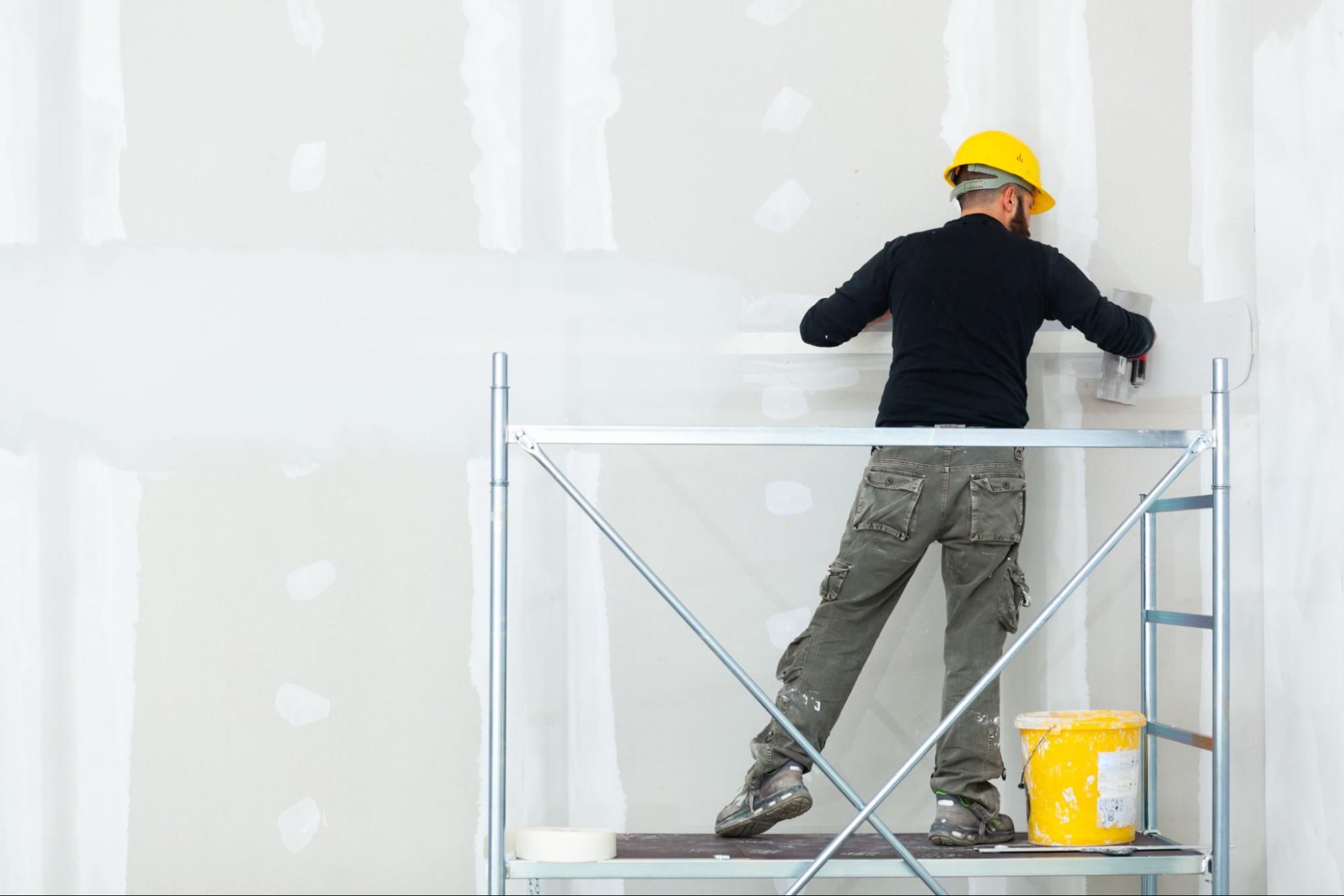 Over time, your walls may start to look a little worn down. Drywall repair can be one of the most meticulous projects you can get yourself into and our team understands that. With our experts on your side, you can rest assured that we handle drywall repairs for any area of your house or office, from patching small holes to replacing the entire walls. Our team is fully equipped with the right tools and talent to get the job done right, the first time.
Drywall Repair Made Easy
Our skilled professionals at Champion Restoration and Construction are ready to repair and prepare your walls before we paint, from missing plaster chunks to damaged drywall. Most of our drywall repairs can be completed within one visit and our professionals always inspect before making any repairs. Plus, you'll be informed of the process and the necessary details. With the tools, training, and industry knowledge to provide expert plaster & drywall repair services, Champion Restoration and Construction pros guarantee hassle-free work to complete your project.
Depending on the size, we can patch or replace the drywall, then finish it, so the new drywall blends in with the old. Whether you're looking for drywall for an existing home or a new commercial building, we have the tools and skills to get the job done in a timely and effective fashion.
Here are the most common causes of drywall damage:
Nails and screws popping
Stress cracks
Wood drying out
New home "settling"
Tile removal damage
Doorknob dents
Rodents
Everyday wear and tear

Each member of our staff is hand-picked for expertise, competence, and courtesy. Given this, you can expect us to provide the following:

Affordable drywall repair rates
Prompt, reliable service
Easy and convenient appointment scheduling
100% Satisfaction Guaranteed

One of the best things that clients can expect from us is that our personalized proposals allow you to pick and choose the areas that are most important to you and where your best investments are made. This saves you time by not only repairing your home but solidifying its appearance as well.
At Champion Restoration and Construction, we have technicians, contractors, and master carpenters that can tackle any home improvement project. No matter the size or scope of your project, we have the tools and skills to complete it on time and within budget. If you have any questions about drywall repair and wall preparation, we're happy to answer your questions. Contact us today for more information about our services. Please call our office at (703) 718-6777 or request a free quote to start the process!