Construction projects can be complex, especially for those unfamiliar with where to start. If you've been struggling through a home improvement project in Potomac MD, the experts at Champion Restoration & Construction are here to help. We offer competitive and dynamic services that are sure to improve the look and feel of your home.
We are a professional roofing company near Potomac MD that specializes in storm damages and also provides a variety of other construction services. Our residential and commercial business includes both new construction projects, repairs, and restoration.

We have over 10 years of experience in the home restoration industry, making a name for ourselves in planning, managing, and constructing multi-phase jobs. Additionally, we work with quality products to ensure that your project comes out beautifully.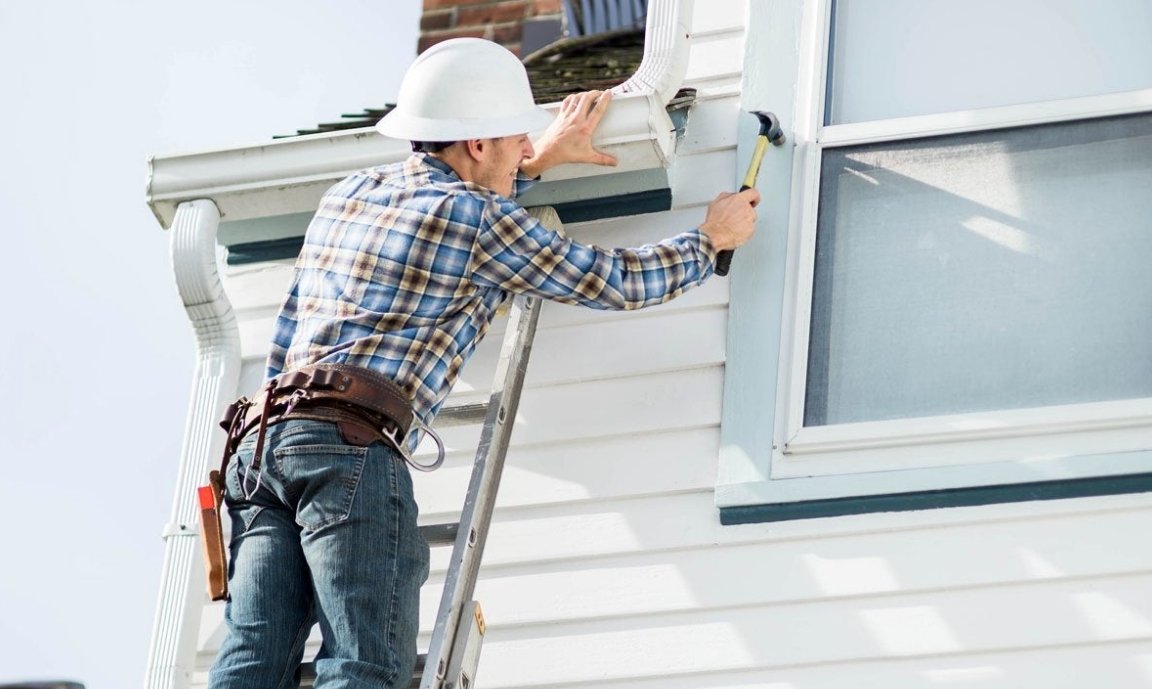 Home Improvement Services near Potomac MD
Champion Restoration & Construction offers a variety of services for homeowners in Potomac MD. A full list of our home improvement services can be found here:
Roofing installation

Our roofing contractors in Annandale will remove an old or damaged roof and replace it with a complete roofing replacement. You choose your new roof style and our contractors take care of the rest.

Siding services

We provide a variety of siding services including siding installation and siding repair. Our siding is weather resistant and can even protect your home from both hail damage and wind damage caused by inclement weather.

Windows installation

Our window professionals will uninstall outdated or impaired windows and fit them with brand-new installations. You select the design of your new windows, and our team handles everything else.
Roofing restoration

If you've been experiencing roof leaks then you might need roof restoration services. Roof repair projects can range in severity, but all need to be completed in order to safeguard your home. Our roof restoration services in Annandale VA repairs your roof deck after it has sustained damage. We do our best to return your roof to its original condition.

Gutter Services

We pride ourselves on our efficient gutter installation services. You can choose the gutter that you would like and we will efficiently place it onto your property.
While these are our main services, we also offer window installation and door installation. You can choose to focus on one area or get every window and door in your home replaced if you'd like.
Licenses and Certifications
We know how difficult it is to find the right certified business in Annandale VA to partner with for your construction project. In order to make your search easier, we are:
In addition to those certifications, we provide free roof inspections for our customers at our locations in Virginia, North Carolina, Maryland, and Washington D.C.
Covid-19 Guidelines
During these trying times, we have made changes to our business and how we operate. We are now taking additional precautions that protect both our employees and our customers including:
We urge our clients to ensure that their roofs are protected, safe, and leak-free now more than ever. The last thing that you want when working from home is the growth and development of mold and mildew. In order to give you peace of mind, we provide free roof inspections and will notify you of any damage that we notice.